Riders in the Sky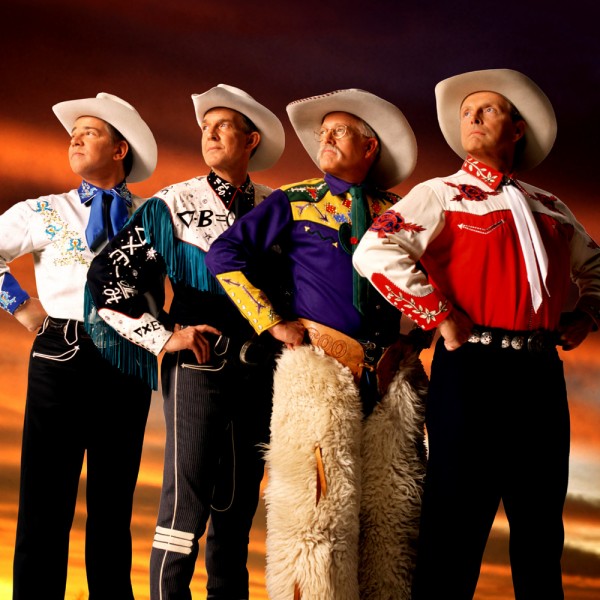 Riders in the Sky
Saturday, November 18, 2017
8:00PM, Doors Open 7:00PM
Waupun City Hall Auditorium
201 E. Main Street, Waupun WI
---
Tickets:
---
Bio: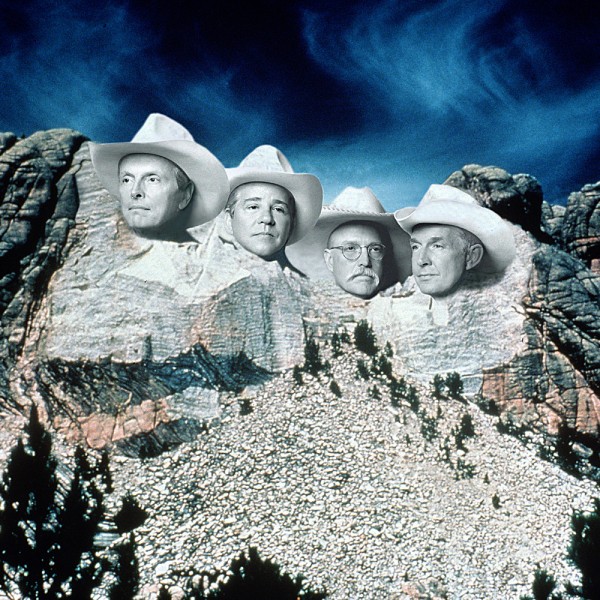 Riders In The Sky are truly exceptional. By definition, empirical data, and critical acclaim, they stand "hats & shoulders" above the rest of the purveyors of C & W - "Comedy & Western!"
For more than thirty years Riders In The Sky have been keepers of the flame passed on by the Sons of the Pioneers, Gene Autry and Roy Rogers, reviving and revitalizing the genre. And while remaining true to the integrity of Western music, they have themselves become modern-day icons by branding the genre with their own legendary wacky humor and way-out Western wit, and all along encouraging buckaroos and buckarettes to live life "The Cowboy Way!" Riders In The Sky are exceptional not just in the sense that their music is of superlative standards (they are the ONLY exclusively Western artist to have won a Grammy, and Riders have won two), but by the fact that their accomplishments are an exception to the rule as well.
The animated character that history will most certainly link to Riders In The Sky is the loveable cowboy Woody, as Riders performed "Woody's Round Up" in "Toy Story 2," with the album of the same name garnering Riders their first Grammy Award in 2001 for "Best Musical Album for Children." Two years later, Riders roped their second Grammy in the same category, for
"Monsters Inc. - Scream Factory Favorites," the companion CD to Pixar's award winning movie. Ultimately, exceptional careers do not go unnoticed, and throughout theirs, Riders In The Sky have been honored regularly. In addition to being inducted into the Grand Ole Opry, Riders are in the Western Music Association's Hall of Fame, the Country Music Foundation's Walkway of Stars, and the Walk of Western Stars (in Newhall, CA near Melody Ranch Studios) along with Gene, Roy, John Wayne and other cowboy legends. No less important than their two Grammies, Riders have been the Western Music Associaton's "Entertainers of the Year" seven times, and won "Traditional Group of the Year" and "Traditional Album of the Year" multiple times. The Academy of Western Artists has named them "Western Music Group of the Year" twice in 5 years, and the National Cowboy & Western Heritage Museum has bestowed Riders with their Wrangler Award statuette three times. It comes as no surprise then that Billboard magazine's Jim Bessman counts them as one of "the most historically significant acts in the history of American music."
Yes, it would be "The Easy Way" to call it a career after 30-plus years, but it wouldn't be..."The Cowboy Way!" And so, the never-ending trail drive continues. The ponies are rested and watered, and America's Favorite Cowboys are ready to saddle up and ride, bringing good beef to hungry people wherever they may be. Yes, Riders In The Sky are truly an exception to the rule.
---